The Ultimate SEO Checklist: Key Steps to Google Success!
The Ultimate SEO Checklist: Key Steps to Google Success!
If you manage an enterprise SEO programme for a major brand, the organisation is essential. You'll be responsible for a variety of projects, including technical SEO, on-page SEO, content planning, keyword research, link building, and much more. If you don't want to get buried in work and overlook critical deliverables, you should create at least a basic SEO checklist. So, if you need a tutorial, utilise this step-by-step ultimate SEO checklist to manage the most complex SEO tasks and enhance website traffic.
Whether you're a novice or an experienced professional, checklists provide clear, consistent instructions that are readily transferable to all stakeholders and collaborators. They also improve cross-departmental collaboration, ensuring that all teams are on the same page.
On-Page Ultimate SEO Checklist
On-page SEO optimization is critical to dominating the SERPs and gaining organic visitors.
Keyword-to-Page Mapping
Make certain that each page on your website is associated with a single target term. The more concentrated a page may be, the more likely it is to rank in search engine results. For any search, Google's algorithm attempts to determine the most relevant and authoritative locations. If your page is unfocused or tries to cover too much area, Google will have a more difficult time determining what the page is about and why it is the best result for a specific search.
URLs
Use SEO-friendly URLs that are clear, basic, and simple to understand. Maintain a logical framework by keeping them as brief and page-descriptive as feasible. Set the target keyword as far to the left as feasible in the URL.
Page Titles
Optimize your title tags by placing your most important keywords first. Title tags are a significant ranking component. Keyword optimization is also critical. However, you should also write for clicks. The title tag is the first information a user sees about a ranking page when it appears in the SERPs.
Meta Description
The meta description of a page also introduces the page in the SERPs. The meta description, much more than the title tag, should be written for clicks. Describe the page's offerings and include a call to action matched with an incentive, such as free shipping. Make your meta description as engaging as possible, much like an advertisement. Although meta tags are not a direct ranking component, intriguing descriptions that enhance SERP click-through rates can have an impact on your ranks.
Headings
Use header tags to structure your page's content around priority keywords. Include your target term in your H1 tag, as well as multiple H2 and H3 tags as needed. But don't force it. Use natural-sounding, easy-to-understand language.
Body Copy
Optimize your body copy by scattering keywords throughout the text naturally. As a best practice, include both your head word and its long-tail versions, as well as synonyms. However, don't overdo it with keyword stuffing. Instead, mimic the optimum keyword density of what's already ranking on Google's first page.
Furthermore, don't get so caught up in keywords that you fail to tell a tale. Consider how you may respect site visitors and develop copy that is worth reading. The ultimate goal is a wonderful user experience, not just keyword-infused body copy.
Competitor Content Gap Analysis
A content gap analysis is a process of investigating a topic in order to learn about the content that currently surrounds the topic and discover what is lacking. Are there any unanswered questions, or is the top-ranking content unclear, obsolete, or missing in substance? During a competitor content gap study, you will use the same method but on your competitors' websites. What topics are your competitors skipping over? Where are your target audience's needs unmet? Make up the difference with your own content strategy.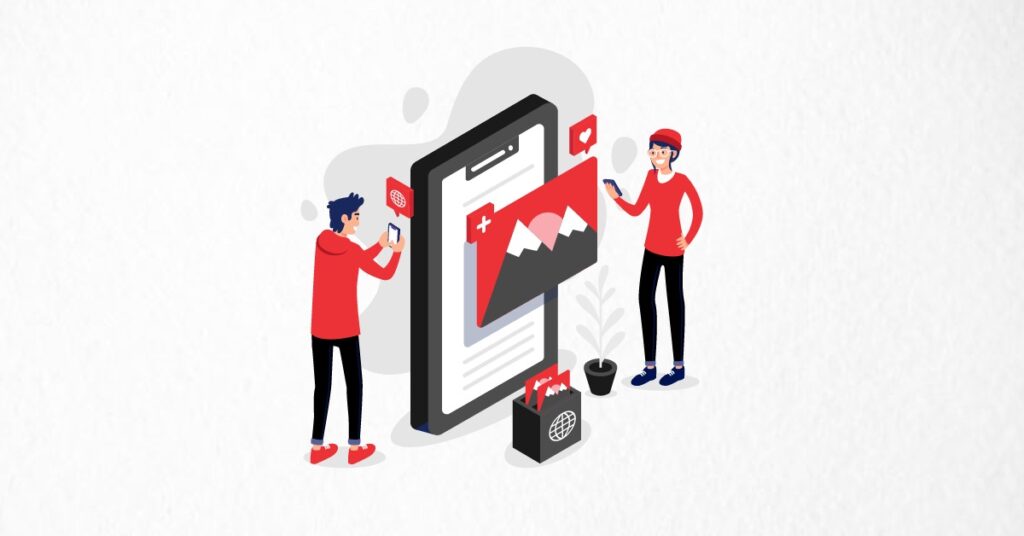 Optimized Content
Among all the other on-page SEO elements, your body content is simply the tip of the iceberg. Robust SEO methods include a strategy for creating consistent, helpful, and shareable content in a variety of media. This increases the number of chances for your content to rank (e.g., blog post, YouTube video, SlideShare, podcast, infographic, news, etc.). It also takes into account your audience's various learning styles.
Your content strategy should span the whole buying funnel, allowing you to maintain continuing discussions with your audience and broaden your net of visitors with each item you create.
When you write in-depth content every week, it's easy to overlook important tasks. To keep organised, create a blog post SEO checklist.
Internal Linking
Internal linking improves the SEO friendliness of your site architecture by allowing crawlers and users to explore relevant pages.
Rather than jamming links into your body copy, place them where they will be naturally beneficial to the user. Make use of descriptive anchor language and ensure that the links are followed. There are numerous types of internal connections, so learn how each one benefits both your users and search engines.
Image Optimization
Use keywords in the file names and alt tags of your images. Alt text explains what visual information is about to search engines and vision-impaired users, and it can help them rank in Google Image search. However, don't overdo it with keyword stuffing. Make an effort to be detailed while also including keywords and synonyms.
It is also crucial to optimise huge image files, which might have an effect on page speed.
Off-Page Ultimate SEO Checklist
Off-page SEO entails much more than just backlinks. It is also important to increase brand awareness through digital PR and social media sites such as Twitter and LinkedIn. Although unlinked mentions aren't as useful as backlinks, they do give Google information about the trustworthiness of your brand. We've organized the ultimate SEO checklist, go through this!
Link building
Google's goal is to place the best, most authoritative, relevant, and trustworthy content on the first page of search results. Backlinks are one method it judges which material is authoritative and trustworthy. Backlinks from high-quality websites indicate to Google that your content is popular and valuable and that it is worthy of being on Google's first page.
So, how can you encourage other websites to talk about you, connect to you, and generate important trust signals to increase your SEO? In your link-building strategy, prioritise both quality and quantity. But keep in mind that if you must choose one, it should always be of high quality. Link building should be a major component of your SEO operations because it has the potential to significantly increase your PageRank, particularly for new pages.
PR
Work collaboratively with your public relations team to maximise the SEO benefits of their efforts. Coach them on best practices for link development and share SEO tools that will make their lives easier. The SEO team can also undertake link prospecting and forward the results to the PR team for strategy and outreach.
Social media
Social media links do not carry the same weight as conventional inbound links. Nonetheless, they generate critical trust signals. Incorporate social sharing buttons into your article.
Furthermore, meet your audience on the platforms they prefer and give them a cause to interact with and share your content. Respond to all comments and participate in the dialogues your audience is having as much as possible.
Final Advice
As stated in the introduction, do not skip any of the items, even if you believe they are unimportant.
Experienced SEOs understand two aspects of search engine optimization.
The first is that a large number of tiny optimization tweaks can produce significant outcomes.
Second, aside from knowledge, patience is an important SEO success aspect. SEO takes time to produce results, so keep that in mind.
Don't jump to conclusions too quickly; instead, go through the ultimate SEO checklist one by one and be patient; results will follow. Digikore Digital is the best SEO and Digital Marketing company in Pune to get your website on top of search results. Improve organic visibility, quality traffic & sales of your business. Contact us today!